RAILWAY SOLUTIONS
We provide railway operators smart solutions for managing their communications services, regardless of the technology in use (FRMCS, GSM-R, TETRA).
Our solutions help customers to improve their operational efficiency and to thrive in today's digital world.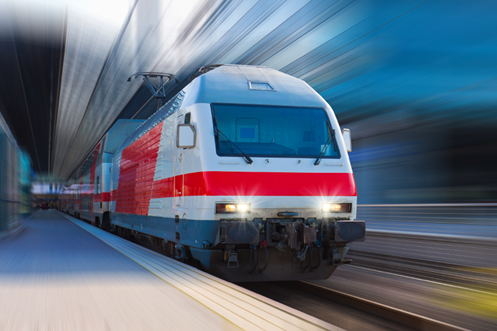 Complete solution for Subscriber Provisioning and Billing on FRMCS, GSM-R and TETRA networks
COREMOTE Manager Rail supports the management of subscriber services information and provides automatic provisioning of services in the network elements, as well as collection of network usage management and billing.
The system automatically activates the information in the network elements, and also collects usage data (CDRs) for multiple purposes. The system makes the subscriber base of a large GSM-R network manageable.
Customer and Subscription Management with automatic network activation and reporting
Terminal, SIM-card and Base Station information Management
Automatic management and reporting of CDR data from all GSM-R network elements
Management of Group Call Areas and Group References on graphical maps
Subscriber and organisation Billing
Gives radio the communications capabilities of the current user.
Solution provides aliasing, functional numbering and automatic talk group management for railroad operators using TETRA. The ROCS integrates the management of roles to the TETRA radio and infrastructure.
Aliasing of radios with numbers, services, talk groups and privileges of the current user

Role Registration, role specific talk groups and tactical numbers

Grouping (train groups, shunting, maintenance work)

Task Management and Call-Outs
Light Level Crossing System
Cost efficient solution with significant safety improvements
Mentura together with Elektro-Arola and Suomen Erillisverkot (Finnish autority network operator) introduced Light Level Crossing System at the 2019 ERVE user days.
Level crossing accidents represented almost 30% of serious injuries and fatalities occurred on railways*.
Many of the accidents could be avoided by placing
Light Level Crossing Signal to unmanned level crossings.
By utilising GPS-based real-time location information and communications networks (GSM-R, TETRA, LTE, FRMCS etc.) Light Level Crossing System offers a highly cost-efficient way to improve the safety of level crossings.
Contact us to learn more.
Customer Story:
Monitoring redundant network coverage in Helsinki Metro tunnels
The metro in the Helsinki metropolitan area is being extended with 13 new stations and once finished it will feature 21 kilometres on underground rail line in two parallel tunnels. The Metro relies on TETRA network to enable reliable communication.
To guarantee coverage in the tunnels, the TETRA service is implemented. As the service is critical for traffic security purposes, the network operator needs a way to verify correct operation of the redundancy solution on continuous basis.
Do you have questions about our solutions and services?
Choose your preferred contact option and let us help you.
or call us +358 4244 80 1 (mpm/pvm)