COREMOTE Mobile
Transform your smartphone into a professional communication tool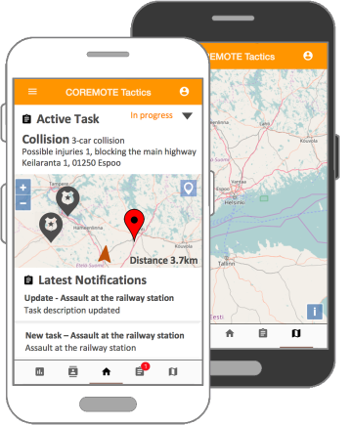 COREMOTE Mobile transforms your smart devices into a professional communication tool. It provides users with the collaboration and tactical features needed for running successful field operations.
Automatically reports users location and availability
COREMOTE Mobile creates real-time situational awareness for the office and control room users about the ongoing field operations.
It reports the real-time location of the field units. It also collects other relevant information such as unit availability (reporting status), GPS status and speed.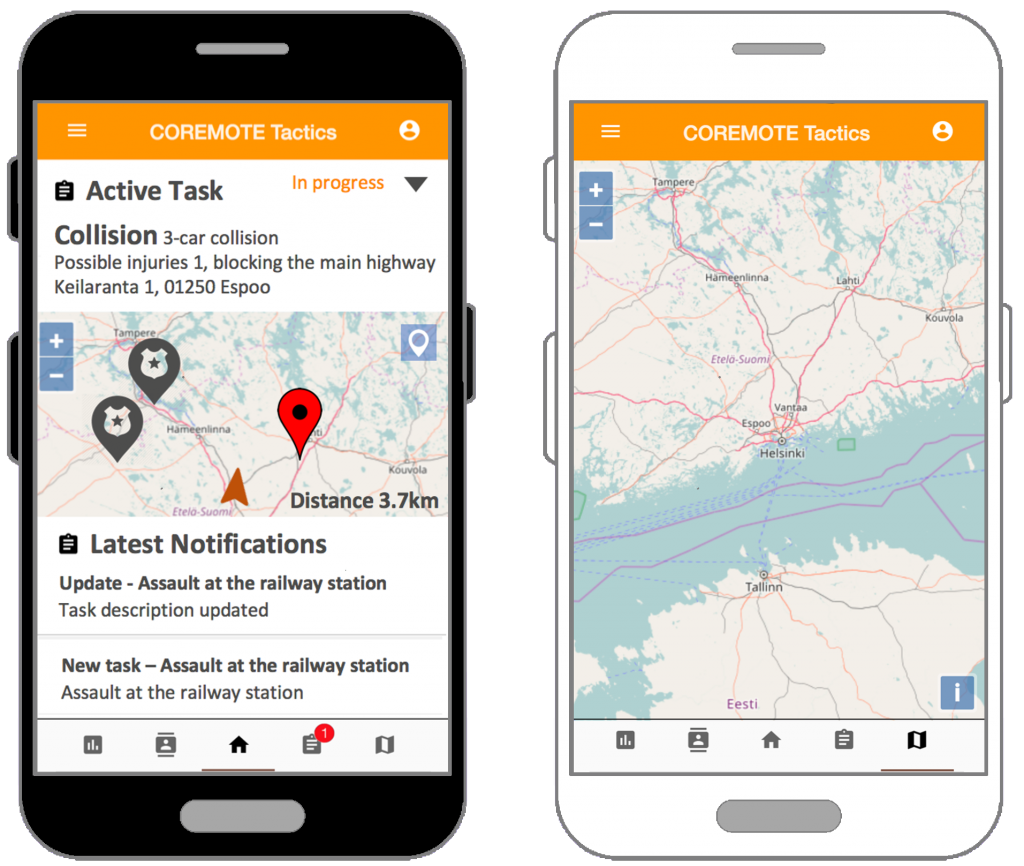 Increase your situational awareness
COREMOTE Mobile´s map view helps user to explore his surroundings and navigate to the desired destination.
It shows the current location of the user, the team and the ongoing task giving the user a holistic view of what is happening on the field.
Effectively manage tasks and incidents
COREMOTE Mobile enables managing tasks and incidents from the field.
User can view the full task description with attachments with ease and report the progress of the task or incident directly from the application.

Message or share relevant information with your team
COREMOTE Mobile enables real-time sharing of important information across organisation.
COREMOTE Mobile allows exchanging messages quickly between teams or individuals. It supports sending attachments like pictures and videos enhancing the communication and even further increasing the teams situational awareness.
Perfect companion for your
COREMOTE solution
COREMOTE Mobile is a future proof solution that integrates seamlessly with the COREMOTE platform.
It decreases response time and improves communication and visibility by replacing traditional processes with digital workflows.