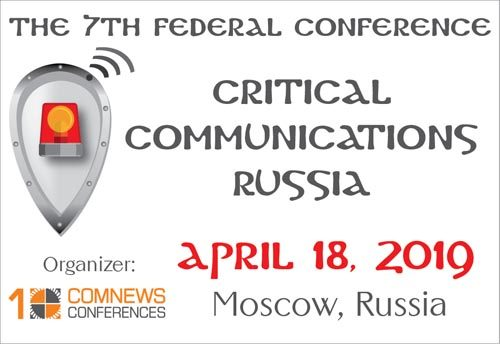 THE 7TH FEDERAL CONFERENCE
CRITICAL COMMUNICATIONS RUSSIA: DIGITAL TECHNOLOGIES TO ENSURE COMMUNICATION AND SECURITY OF STATE, SOCIETY, BUSINESS
The Critical Communications Russia conference will give place to discuss issues of developing and introducing new technologies for entities of the Russian Federation, etc.
Date and location: April 18, 2019, Hilton Garden Inn Hotel Moscow Krasnoselskaya (11a, bld. 4 Verhnaya Krasnoselskaya Str., Moscow, Russia).
At our stand, we will present advanced and intelligent solutions for managing critical operations using hybrid networks as well as our mobile solutions that provide the essential information directly to the hands of the user.
Besides being part of the exhibition, Mentura members will actively participate in discussion, debates and will be present as speaker.
Sami Honkaniemi, CVO & Co-Founder, Mentura Group
Managing the operations and systems in a Hybrid (TETRA+LTE) environment