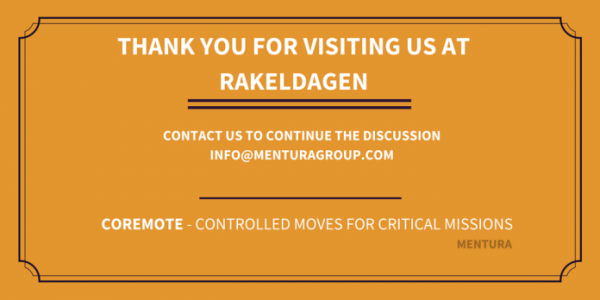 Rakeldagen, the premium event for Rakel-network users was in Stockholm on 6th of October and gathered together user organisations, solution and network providers to discuss, learn and change information.
På Rakeldagen det var möjligt att ta del av ett stort utbud av seminarier, träffa Rakelintresserade från hela landet och i utställningen ta del av den senaste tekniska utrustningen och tjänsterna från olika leverantörer.
Vi demonstrerade programvaror som hjälper myndigheter, säkerhetsaktörer och organisationer att trygga medborgarnas vardag. On du vill du veta mera om hur kan du förbättra lägesbild vid olika programvaror till kommunikationssystem, kontakta oss via email eller telefon.